Startup First is Bhutan's first training institute dedicated to innovation and entrepreneurship development. The Institute is primarily engaged in training to promote Business ideas, creativity, and the startup ecosystem in Bhutan. The startup is also engaged in research and providing consulting support to Teenpreneur.
The institute offers capacity development courses for startup ecosystem players – Enablers, Innovators, and Investors in collaboration with government, academia, and industry. The courses are delivered using immersive learning pedagogy -CEFE and Lean Startup methodology.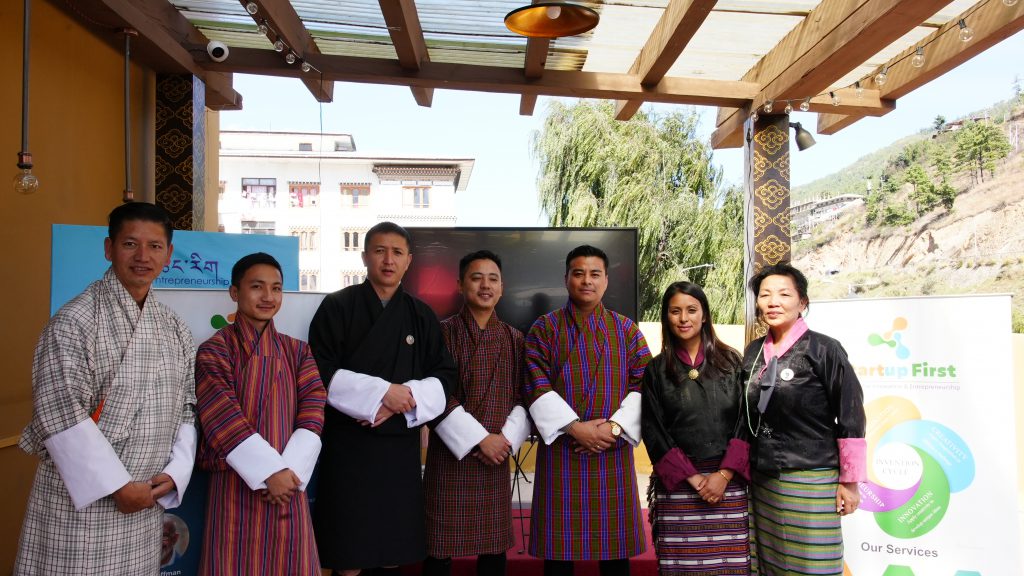 In a world of infinite possibilities, experience is everything. Our training programs are designed with up-and-coming leaders and organizations in mind.
We are really enthusiastic about our work and are driven by our mission.
Being Overly Optimistic: Research shows that entrepreneurs are more optimistic than their wage-earning counterparts.
It is not about the money: Many academic studies show that entrepreneurs derive a great deal of so-called "non-pecuniary benefits" from their entrepreneurial endeavors.
A chance at winning the lottery: Mathematically, the distribution of lifetime returns an entrepreneur can expect to make are "skewed."
 
We are a COVID safe site. We take protecting our students, clients and community very seriously.
The premises, facilities, furniture, and equipment are thoroughly and regularly cleaned

Hand washing and sanitizing facilities are provided within the space to ensure the safety of our students and staff

We practice social distancing where appropriate and ensure masks and other personal protective equipment is used during practical training