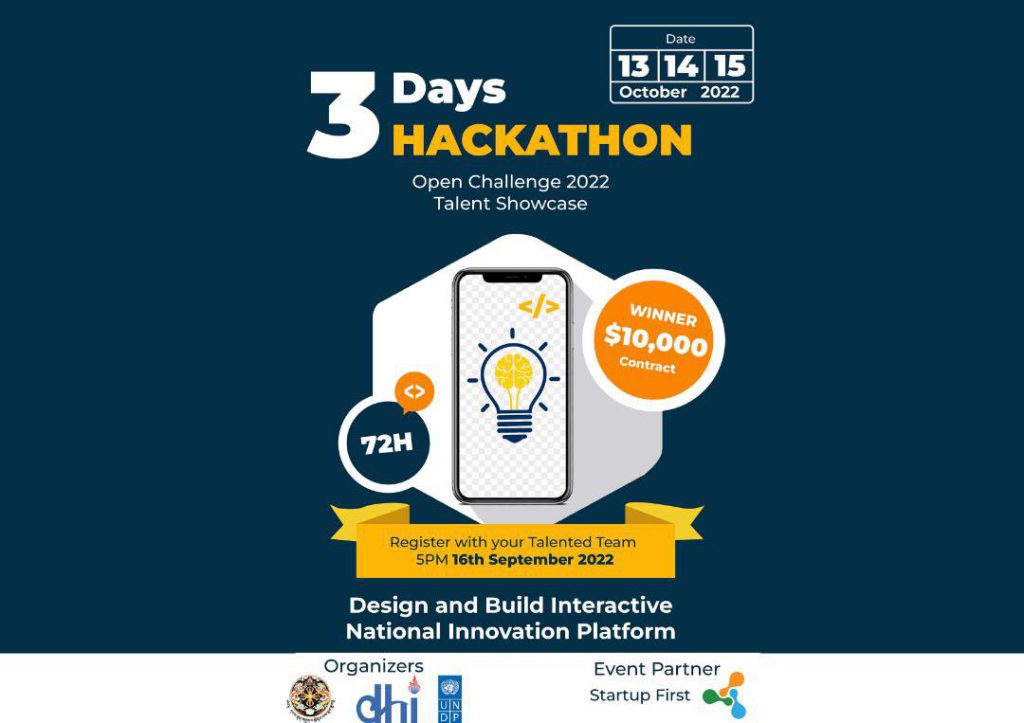 Open Challenge 2022 – Talent Showcase
The platform is envisaged to provide every Bhutanese with the opportunity to source and record innovative ideas and solutions to address complex local challenges. Industry, government, corporate, private, & individuals can share problem statements and crowdsource best possible solutions. On the other hand, individuals including entrepreneurs and innovators can share their innovative solutions that have potential for getting access to finance, idea protection, policy support and a complementing leadership team to ensure deserving ideas get implemented. 
The Objective is to develop an interactive online platform that will help identify local development problems (demand side) and crowdsource solutions (supply side) to help fill in the gap. The platform will serve as a one stop shop for innovators, policymakers, private sector, communities and funders and investors alike to source solutions that could help address some of the complex challenges faced.
 
The Hackathons goals include:
– Providing a space for talented people to develop their data science skills by ideation and prototyping their products of offer
– Providing mentoring support to the teams qualified for the main event
– Providing an opportunity to the local innovators to build a platform that is under the principle  'For the People, By the People' 
In order to bring the platform to life, we are inviting  innovative teams in Bhutan to participate in a three-day Hackathon. The hackathon will enable participating teams to bring data science skills by ideating, prototyping and transforming inspiring ideas into solutions. 
Users
Expected Outcomes
Potential Impact
Discipline requirement
Mentors
Sandbox
Team
Awards
Users
Entrepreneur, Business man, IT expert, technologist, doctor, engineer, student, foreman, electrician, plumber, hotelier, retailer, farmer, academic,………etc
Expected Outcomes
Potential Impact
Discipline requirement
Mentors
Sandbox
Team
Awards