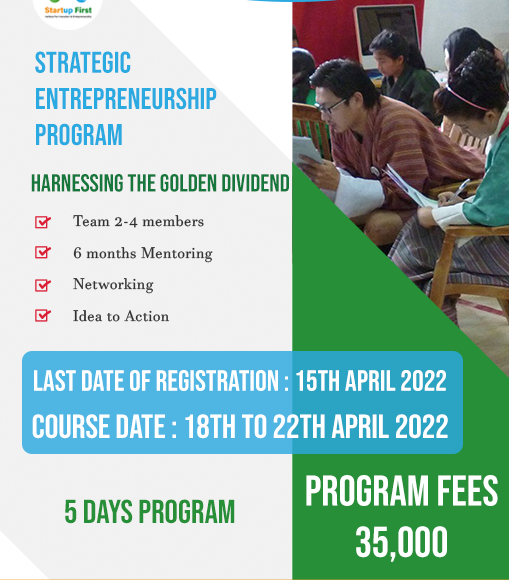 Harnessing the Golden Dividend for Entrepreneurship
Phil Libin brilliantly defined the edge of entrepreneurship when he said,"There are lots of bad reasons to start a company. But there's only one good, legitimate reason, and I think you know what it is: it's to change the world." Starting your own company definitely gives you the power to control your destiny but more than that, it gives you the power to make a difference and change lives. Every great entrepreneur is gifted with the ability to see a problem not as a hopeless situation but as an opportunity to create a solution. As an entrepreneur, you create jobs, drive innovation, empower your employees to develop their skills and abilities. You bring about new ideas, products and employ other people to create a healthy standard of living. An entrepreneur becomes a key driver of change in the society and given the right environment, an entrepreneur can improve and impact the lives of thousands and millions of people in the society. 
There's also flexibility that comes with owning your own business be it working from wherever you want, setting your own working hours or finding a work/life balance. There's no question that owning your own business is a risky proposition. But, it is only with risks that comes reward. The proverbial 'fruits' of your labors literally belong to you.
As a business owner, your earning power is theoretically without any limits as you have the opportunity to go as far as your business takes you.  Owning and running a business when viewed from a professional standpoint  affords you the opportunity to advance faster in life than you would in a conventional 9/5 office setting. Your growth won't be hindered and limited by the level of your seniority or what your superiors think of you. Your success or failure entirely depends on your own merits.
Early retirement is also one of the oft-cited benefits of entrepreneurship. Most people globally and in Bhutan are torn between retiring early and working till statutory age. Starting your own business can be the perfect solution. It gives you the chance to retire early and a whiff of what a free, unobligated life smells like.
For a country like Bhutan where going abroad for job opportunities has become a growing trend and a growing concern, entrepreneurship gives you the reason to stay back, harness the opportunities that we have within our own country, employ oneself and hundreds others.It truly gives you an opportunity to serve the country in a grander way-by being a force in cutting down the number of Bhutanese going abroad and encouraging people who go abroad to come back to the country without the fear of remaining unemployed
Building your own business also means creating a family legacy of business. This way,you don't just lift up people around you but also leave a legacy for your family that lifts up generations of people to come.
The gains of being an entrepreneur are boundless. That being said, there are equally painful stages and processes that an entrepreneur has to undergo in one's entrepreneurial journey. For Bhutan, the challenges are comparatively substantial. The entrepreneurship landscape in Bhutan is fresh. In a research carried out to find out the entrepreneurship challenges in Bhutan, 73.3% of the respondents for the survey pointed out that many potential Bhutanese entrepreneurs face difficulties in preparing a good business plan while setting out to start up their businesses. 40% from the same survey responded that poor planning is the primary reason for the failure of entrepreneurial ventures in Bhutan. Another study undertaken to determine the perception of Bhutanese students towards entrepreneurship and the influence of entrepreneurship in their career choice reported that minimal focus on entrepreneurship education in the school and university level curriculum does not adequately favor entrepreneurship knowledge and skill development in Bhutan. (Pain points)
With numerous challenges but also equally great opportunities faced by young Bhutanese entrepreneurs, the future of entrepreneurship in Bhutan is still bright, untapped and unconquered.It is with this view and the need and aspiration to have a paradigm shift for entrepreneurship in Bhutan that Startup First has stepped out with ' Golden Dividend Strategic Entrepreneurship Program'. There are definitely a lot of challenges faced by aspiring entrepreneurs in Bhutan but when you are really  driven, nothing can stop you from pursuing your passion and living your dream. Startup First believes in the power of imagination and creativity. It believes that with the right education and guidance on entrepreneurship, every Bhutanese  has what it takes to create a landscape of successful entrepreneurs. Don't let your idea slide away just because you don't feel that you don't have the adequate knowledge of what it takes to launch it or because you feel you are not ready enough for what it takes to save your business once you start it. With the 'Golden Dividend Strategic Entrepreneurship Program', you will not just be ready to launch your idea but also be ready to face whatever it takes to not just survive but thrive in your entrepreneurial journey. Your  idea could be the next greatest innovation in history and you are definitely not ready to let go of it. Joining this 5 day long Golden Dividend program might just be the one step you need to take for a successful entrepreneurial journey and the only brush up you need for your idea to bloom into a thriving success.